Armed Forces Covenant
Together with our Venterra Group partner companies, we will support the Armed Forces Covenant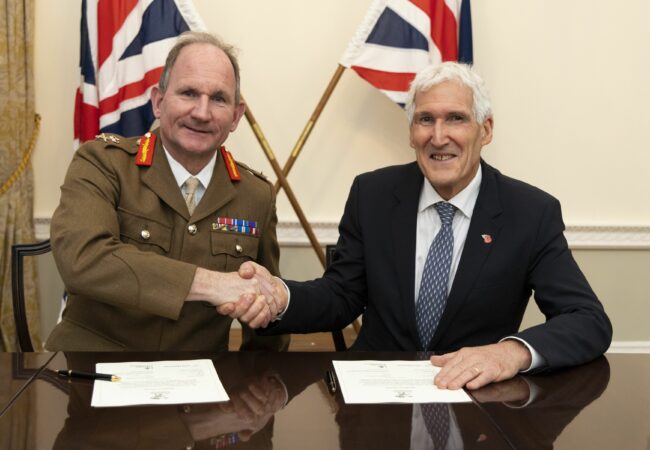 We will endeavour in our business dealings to uphold the key principles of the Armed Forces Covenant, which are:
No member of the Armed Forces Community should face disadvantage in the provision of public and commercial services compared to any other citizen.
In some circumstances special treatment may be appropriate especially for the injured or bereaved.
We recognise the value serving personnel, reservists, veterans, and military families bring to our business and to the country. We will seek to uphold the principles of the Armed Forces Covenant, by:
Promoting the Armed Forces:
Promoting our work, activities and events through our own digital and social media channels as well as working with the press.
We will promote the covenant pledges on a dedicated section on our website.
Promoting that we are an Armed Forces friendly organisation, to our staff, contractors, customers, suppliers and wider public through our internal and external communications and where possible find ways of building the offshore wind industry by using the skills of veterans.
Service Spouses & Partners:
Supporting the employment of Service spouses and partners throughout GDG by welcoming applications from spouses/partners who meet the criteria in the job specifications.
Partnering with and advertising vacancies on Forces Families Jobs and Recruit for Spouses, as well as advertising widely within the Armed Forces community.
Endeavouring to offer a degree of flexibility in granting leave for services spouses and partners before, during and after a partner's deployment.
Reserves:
Continue to support our employees who are already members of the Reserve Force
Supporting any mobilisations and deployment.
National Events:
Supporting events and remembrance activities.